I've been PIFFED by the wonderful Kristel over at
vlijtig
and I just love everything she send me!
I was hoping for a stamp (duh!)... AND I GOT ONE!! yay!
What more could a girl ask for?
THANKS KRISTEL!!!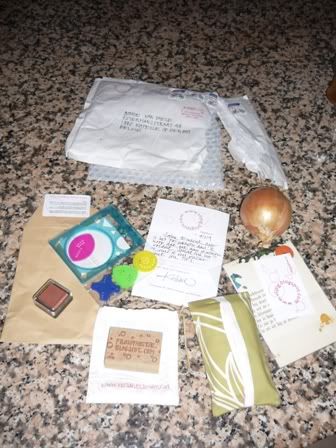 Yes, I was cooking when I took that picture. Can you spot the odd thing out? ;-)
So now it's my turn to
PAY IT FORWARD
. If you want to join in on the joy of giving, please leave a message. the first three people that respond will receive a PIF package from myself!
I promise I'll make it worthwile ;-)